When parents separate, it can be an extremely difficult time for families – particularly children. Conflict and trauma can have a negative effect on children's health and well-being, and can impact their development. 
Thankfully, Children's Contact Services can really help. Here's everything you might need to know about navigating a Children's Contact Service, and where you can access these specialised services in NSW.
Research studies have long supported the fact that even after separation, children benefit from the continuing affection and support of both parents. But in situations of high conflict between separated partners – or in more serious situations where domestic violence has been involved – it isn't always easy to keep children sheltered from the tension and adversity which may still exist between their parents after a relationship has broken down. 
That's where a CCS can help. A Children's Contact Services (CCS) provides a welcoming environment for children to maintain contact with their parents and family members who they don't live with, helping strengthen relationships and keep everyone safe.   While every family is different and will need contact arrangements specific to their needs, a CCS always aims to prioritise the children's best interests. 
What do Children's Contact Services do?
Children's Contact Services are designed to provide a safe, supervised location for children and their families to spend time together. Each location provides a home-like, neutral environment for children with separated parents to have contact with their other parent, or to facilitate the transfer of children from one parent to another.   
The services also help separating families transition to managing parenting arrangements themselves, when this is possible and safe to do so. They aim to help adults with their communication, reduce conflict and improve their co-parenting relationship. 
Ultimately, the key objective of a CCS – as outlined by the Attorney-General's Department – is to give children the opportunity to re-establish or maintain a meaningful relationship with their parents or other significant adults in their lives.
Who can use Children's Contact Services?
All separating or separated families are welcome to use a CCS, whether or not they've ever been married, in a relationship or lived together. Access to Children's Contact Services might be voluntary, or referred by the courts or a family law professional. 
Most families who use a CCS tend to be experiencing high levels of conflict, and are facing complex issues in their lives, such as family violence, mental health problems or substance abuse.  
The Attorney-General's Department outlines some other circumstances where a CCS may be needed to offer support to families:  
Lack of parenting skills or experience.
Introduction or re-introduction of a parent into a child's life.
Unmanageable conflict between parents that affects children. 
Allegations of abuse against a parent or child.
What is a supervised visitation?
A supervised visitation is a type of service offered by a Children's Contact Centre where a CCS worker will oversee a visit between a child and their other parent or family member at the Centre. Supervised visitation can be needed when separating families are struggling to establish a meaningful relationship with their children, or when there could be a risk to the child. 
All visits take place in a secure and comfortable environment, where parents and children can enjoy quality time together, while a CCS worker prioritises the child's safety. 
Centres have a range of activities and toys, and provide a safe and enjoyable experience where families can connect. During supervised visitation, a CCS worker will observe the interaction at all times and record observation notes.  
Staff can also provide separating families with further information and resources to help them move forward in what can be a challenging time. 
While visits are usually scheduled every fortnightly for two hours, the frequency of visits can vary based on: 
The child's usual routines and activities. 
The child's age (depending on the age and needs of the child's development, weekly visits may be appropriate for some families). 
The capacity of the CCS, based on current levels of demand.
What are supervised changeovers?
In circumstances where parents aren't able to manage their own changeover arrangements, Children's Contact Service centres can facilitate supervised changeovers. The CCS will supervise the peaceful transfer of a child from one parent to another, without parents needing to meet in person. 
Usually, one parent or family member will drop the child off at the Centre at a pre-agreed time. Our friendly and professional staff will supervise and spend time with the child until the other parent or family member arrives to collect them.
Supervised visits and supervised changeovers are both offered at all four Children's Contact Centres run by Relationships Australia NSW in Blacktown, Penrith, Central Coast and Newcastle.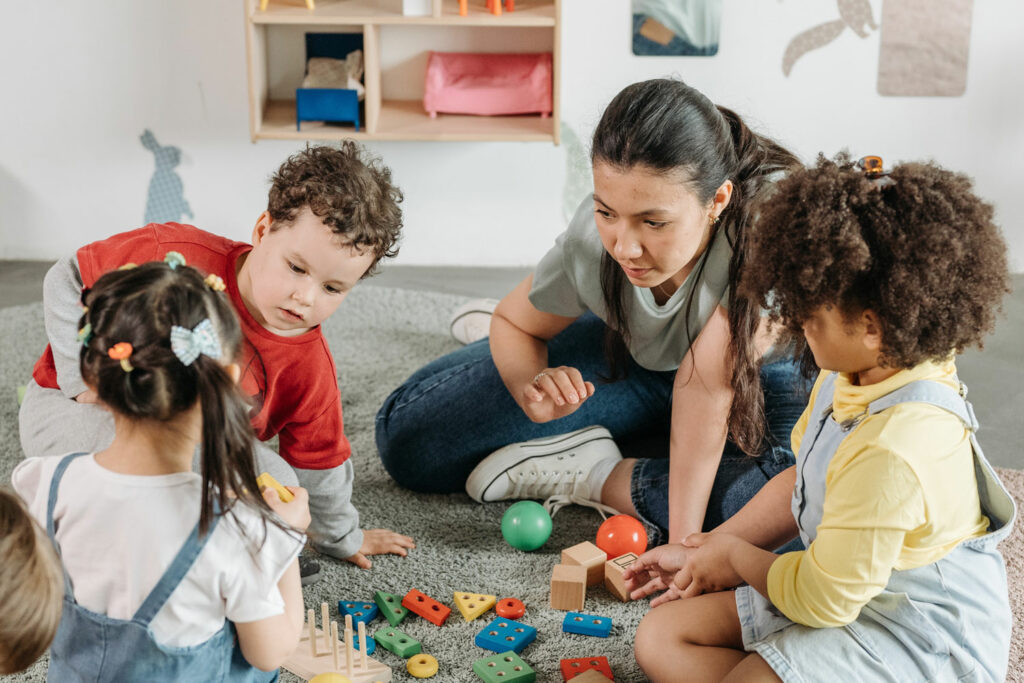 Things to consider for children
The priority of the Children's Contact Service is always the wellbeing and safety of the child. CCS staff are impartial and don't take sides in disputes. If you're concerned about a child's safety during supervised contact, it's important to let the staff at the Children's Contact Service know immediately. Each site has procedures in place to ensure the safety of all families and staff, and can provide referrals to other support services.
It's also important that the process is clear and comfortable for children. We recommend using simple and straightforward language when talking to children about supervised contact. Make sure your child knows where they'll be meeting the other parent or family member, and assure them that it's a safe and welcoming place.
CCS staff can give you some more tips and information about how to best explain the process to your children.
How do I apply to access a Children's Contact Service?
First, each parent needs to register with the Children's Contact Service by filling out an online enquiry form. We'll then get in touch with each person individually for an initial conversation over the phone. 
Next, each parent will need to undergo an intake assessment. Each person will meet separately with a CCS worker, and we'll determine if your particular situation can be managed by the CCS. 
If your case is suitable, someone will be in contact to let you know when you can start accessing the service. Children and the parent they live with can then visit a centre to meet staff and see the space. We'll offer you a special illustrated children's booklet to help explain the process to your child.
If we decide that your case isn't suitable, we can recommend other services that may be appropriate for you. 
Each family is different and circumstances may change, so waitlists can vary depending on the type of service you're looking to access. Supervised visitations generally have a longer wait time than supervised changeovers.
Where can I access Children's Contact Services?
Relationships Australia NSW provides a Children's Contact Service at four location across NSW. 
Appointments are generally available Monday–Sunday between 9:00am and 5:00pm, with evenings available in some circumstances.
Prior bookings are essential.
Blacktown
Level 2, 2 Warrick Lane
Blacktown NSW 2148
Penrith
Level 2/606 High Street
Penrith NSW 2750
Central Coast
78 Shannon Parade
Berkeley Vale NSW 2261
Newcastle
6 Heddon Rd
Broadmeadow NSW 2292
How much do Children's Contact Services cost?
Costs can vary widely depending on whether you're accessing a private (for-profit) Children's Contact Centre, or a government-funded service. 
At Relationships Australia NSW, we pride ourselves on making our services accessible and have a sliding fee scale. Our services are government subsidised and are generally more affordable than private Children's Contact Service providers. 
Orientation sessions: Free.
Changeovers: From $10 per parent per changeover. 
Supervised visits: From $30 to $120 per hour, per parent, depending on household income.
We understand many families are experiencing financial hardship at the moment, and nobody will be turned away due to an inability to pay. Our friendly team are happy to discuss your circumstances with you during your intake process.
We understand how stressful it can be to manage co-parenting arrangements when you're separated from your child's parent. To find out whether our Children's Contact Services could help you, fill out our online enquiry form, or call us on 1300 364 277.